Is Cycling Good for Lower Back Pain?
Cycling is a low-impact sport that has been shown to help with lower back pain.
Recently, one uncle from the neighborhood got prescribed by a doctor to do cycling for his lower back pain.
He is around 66 and rides an outdoor cycle for a workout.
Then it came to me, people who have back pain can not certainly lift heavy things to stay healthy.
Doctors recommend doing at least 30 min per day(1) of cardio workouts, and you can do cycling as a low-impact workout for that time frame.
It is important to maintain a proper cycling position and not cycle too intensely, in order to prevent discomfort or pain.
If you are not a regular cyclist, investing in or renting a hybrid bike can help keep you active during the recovery period.
Is Cycling a Full body workout?
Olumide A. Danisa, MD
comments, most people have spine issues from regular wear and tear and riding a bicycle, or recumbent bike can be beneficial for them.
Is cycling good for back pain?
Physiotherapist Hansa Kanuga, from Apollo mentions if it is muscular back pain then cycling will loosen you up and the pain will be gone. But if it is not, then you will need a proper evaluation. He also tells us that your riding position should be comfortable, and you should not be slouched forward or bending backward while cycling.
Is cycling better than treadmill?
In general, is cycling a good exercise?
For weight loss or improving endurance, cycling is good exercise.
But if you have existing back pain that has some other reason than just muscle pain, then long duration of cycling may increase them.
You should do HIIT-style intense training to do cycling training quickly and efficiently.
If you want to build muscles in your legs, then you should consider spinning bikes.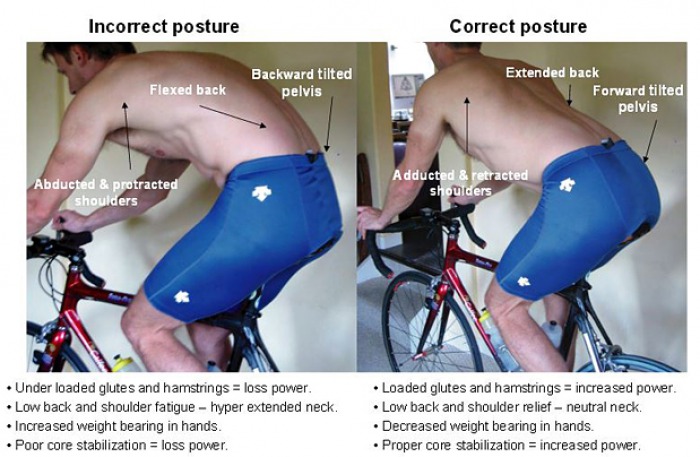 Also, cycling can be a good cool-down process after a heavy workout session.
Is a home exercise bike worth it?
Can I Cycle When Suffering from Lower Back Pain?
You can cycling when you are suffering from back pain. But you may need to make some adjustments to your posture and bike setup.
And please note that biking can only be beneficial for muscular back pains.
If the lower back pain is recent or worsening, however, it is best to consult a medical professional.
Bicycle water bottle holder India?
Best bicycle in India under 8000
How does cycling strengthen your back?
Cycling is a great way to strengthen your back.
When you ride a bike, your core and low back get trained. And during cycling, the spine is in a good position. And almost all the doctors have mentioned that in most cases cycling does not worsen the back pain.
Cycling as we know helps to tone and build those muscles, as well as improve their flexibility and range of motion.
Can cycling cause back pain worse?
Cycling can cause back pain worse because it puts more strain on the spine.
Especially during outdoor rides, bad posture, bad road conditions, and handlebars too away can make your back pain worse easily.
When you are cycling, your body is in a flexed or bent position, which increases the pressure on your spine.
Though cycling is a great low-impact workout, it can also lead to a build-up of lactic acid in the muscles.
This can increase back pain, so it's important to take regular breaks during cycling.
How to reduce low back pain?
To reduce low back pain quickly, you can opt for a hot and cold press.
You can also eat some over-the-counter painkillers.
But for a permanent cure and efficient treatment, you should get in touch with a physio or doctor for a diagnosis.
Conclusion
Cycling is a very good exercise to minimize low back pain. With regular slow-paced cycling, one can get relief from pain.
But if you feel your pain is increasing, then you should contact your doctor about your cycling habits and lifestyle.
Ultimately, if you are not using your muscles, you are losing them and the more you sit out the pain, the more it will grow worse. Studies recommend moving around with yoga, cycling, tai chi etc to stay healthy and pain-free.